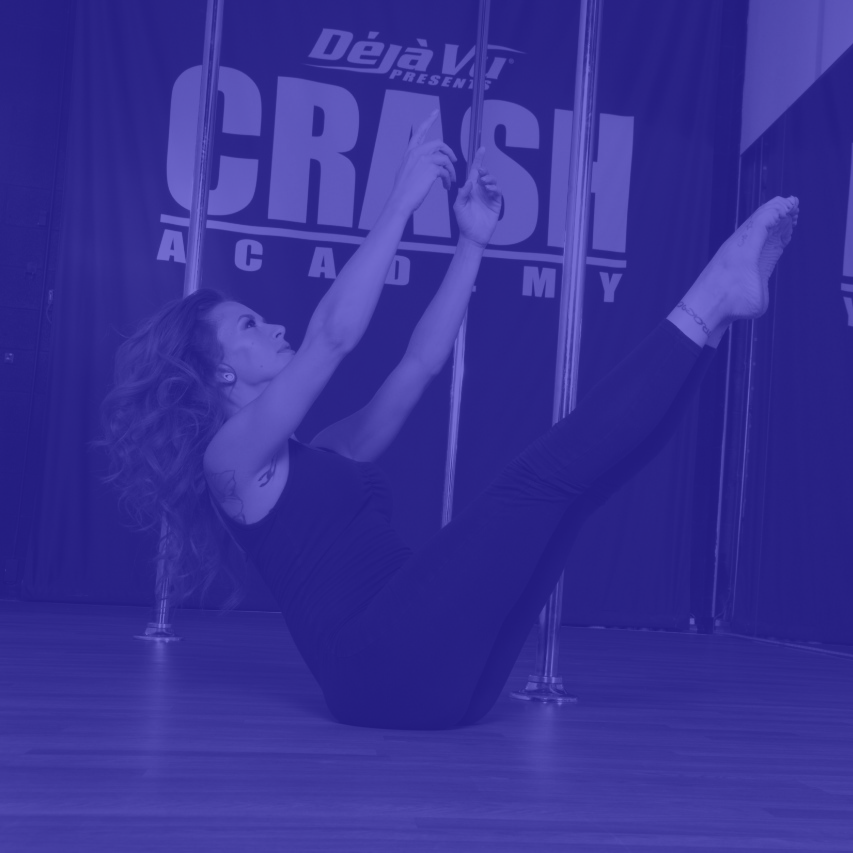 Tracie "Crash"
Lead Instructor
Tracie Hanna is an internationally acclaimed suspension performer, fire breather, and pole dance artist. With a career that has stretched for over a decade, she's had the opportunity to tour with Marilyn Manson and Jane's Addiction. Her solo performances have headlined globally. Hanna has been featured in Lexus and Berliner Pilsner commercials and hundreds of magazines.  In 2002, MTV and Loud Wire recognized her as What The Fuck Woman of The Year for her pioneering performance art and contributions to bringing women into the fringe art form of aerial suspension.
By 2008 she had shifted her attention solely to pole dance fitness, tackling this physically demanding sport with the same veracity she used to dominate the suspension world.  Hanna trained closely with the French National Pole Dance Champion, Marion Crampe, and credits her as an inspiration and close friend.  She went on to become the head instructor at a leading pole fitness studio in Germany for the last four years.  Recently, the opportunity arose to head the opening of the nicest studio in Las Vegas, "Deja Vu® presents CRASH Academy." She has performed on every continent, but is happy to be back in her hometown teaching what she loves!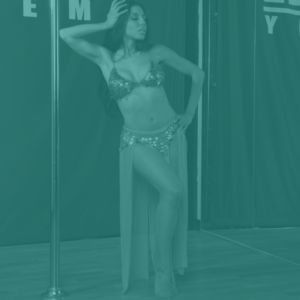 Idelsey Love
Belly Dancr
Idelsy is a bellydancer specializing in Egyptian dance.  She was trained in Miami and is now sharing this ancient dance form with the ladies of Las Vegas. She is inspired by the glamour of the "Golden Era of Bellydance" from the 40s and 50s.   She combines her love of fitness and dance to create a fun and effective routine with bodysculpting moves to make you feel confident and powerful.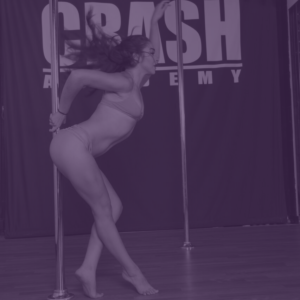 Eustolia Hidalgo
Instructor
Eustolia Hidalgo has been apart of the Crash family for 2 years and now teaches our Pole Body and Pole Dance Virgins (101) Classes. She'll have you trained and ready for moving up into our Level 2 classes in no time! Time flies when you're having fun ladies, working out doesn't have to be a chore!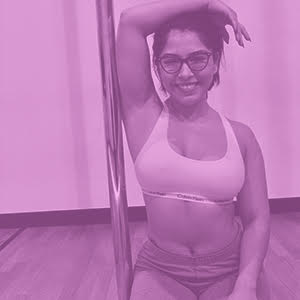 Shelby Jordan
Professional Dancer
Shelby is a born and raised Las Vegas local. With 19 years of dance training and 4 years of professional dance experience, dance has taken her all over the world to perform. From opening for country star Luke Bryant, to performing for the Prince of Saudi Arabia in Beverly Hills.